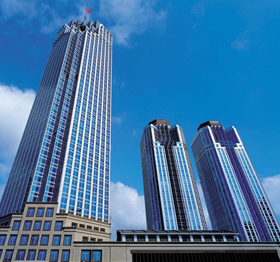 İş Private Equity represents the "smart money" which provides added value by investing in medium sized enterprises in expansion stage which operate in markets with a high growth potential.
After the idea of launching a private equity fund in Turkey by Isbank Group we completed our establishment process in 2000, by receiving World Bank support. Having completed the formation of staff, which is the most important aspect in private equity sector, we started to evaluate investment projects within a year.
We support Small and Medium Sized Enterprises (SME's) with high growth potential, over the course of their development process, by fulfilling their capital needs. Since the establishment date, we provide growth financing to entrepreneurs and help them to structure and improve their course of action on the basis of major principles such as corporate vision, strategy formulation, proper management, effectiveness and efficiency. We bring entrepreneurship and professional capital together.
Our aim is to improve the operational performance level of portfolio companies, strengthen their competitiveness thereby increasing their market value.
IRR generated over our exited investments, which is the most important indicator of performance, is above sector average both in Turkey and in the world.
We continue our market leadership in Turkey on transaction basis with a total of 28 transactions consisting of 17 investments and 11 exits.
As a company, which has been quoted on the stock exchange since 2004, we provide opportunities to investors to get into a partnership with our portfolio companies.